• board games • Disney • game reviews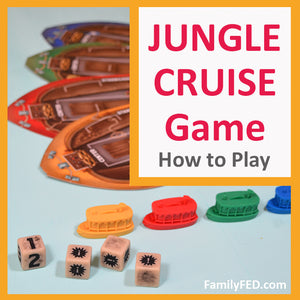 We show you how to play the Jungle Cruise game with all the rules! If you love Disneyland—and especially the Jungle Cruise—as much as I do, then this Jungle Cruise Adventure Game is the perfect way to enjoy Disneyland at home! 
---
• outdoor • outdoor activities • outdoor games • summer activities • summer games • summer parties • summer play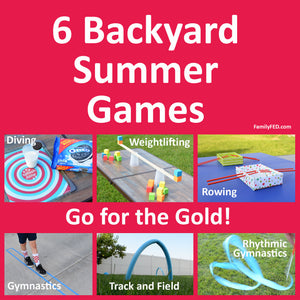 While watching the 2021 summer games in Tokyo, create your own backyard summer games to go for the gold with these 6 fun and easy twists on classic summer sports. Enjoy twists on at-home balance beam, track and field, rowing, diving, rhythmic gymnastics, and weightlifting games! They're great for your family summer games or any backyard birthday party for athletes.
---
• Fourth of July • Fourth of July crafts • Fourth of July games • holidays and parties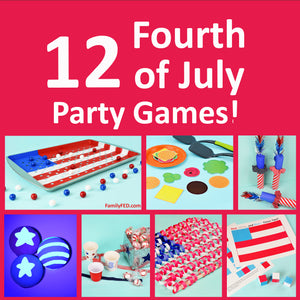 These fun and easy Fourth of July party games, activities, crafts, and printables are a perfect way to celebrate the holiday! We have ideas for Fourth of July parade activities, flag ceremonies, Fourth of July fireworks, family barbecues, and more!
---
• birthday ideas • DIY Dollar Tree • dollar store • Dollar Tree • Dollar Tree DIY • Dollar Tree hack • holidays and parties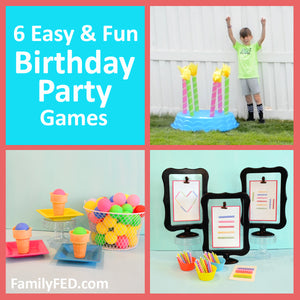 Looking for birthday party ideas that are easy to prep, inexpensive, and fun for all ages? Check out these six ideas that are low-cost and low-prep to put together!
---
• birthday ideas • escape rooms • holidays and parties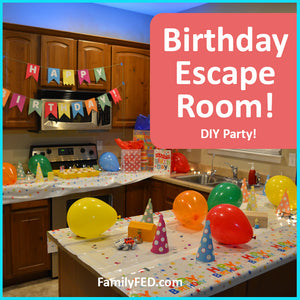 This DIY Birthday Party Escape Room is great for older children, teens, and adults! This activity serves as the party theme and activity all in one! And you can use it to help reveal where the birthday cake or party favors are hidden! Get our printables and instructions that make it easy to put together!