• birthday ideas • DIY Dollar Tree • dollar store • Dollar Tree • Dollar Tree DIY • Dollar Tree hack • holidays and parties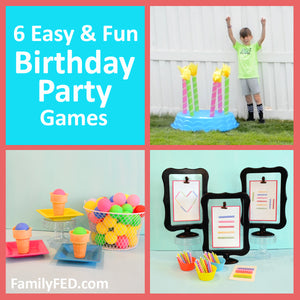 Looking for birthday party ideas that are easy to prep, inexpensive, and fun for all ages? Check out these six ideas that are low-cost and low-prep to put together!
---
• birthday ideas • escape rooms • holidays and parties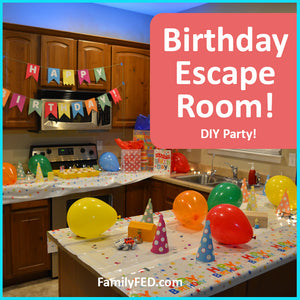 This DIY Birthday Party Escape Room is great for older children, teens, and adults! This activity serves as the party theme and activity all in one! And you can use it to help reveal where the birthday cake or party favors are hidden! Get our printables and instructions that make it easy to put together!
---
• birthday gifts • birthday ideas • Dad • Father's Day • gift ideas • holidays and parties • service ideas • simple service
Finding the best gifts for dads and grandpas can be hard, especially for the man who already has everything. But don't feel like you need to buy something. Try one or many of our 105+ free gifts or service ideas for dads and grandpas on Father's Day, his birthday, Christmas, or any day of the year that may be more meaningful than anything you can buy at the store! They can all be done with no supplies or basic items around the home, such as paper.