• car games • educational games • educational play • family history • family stories • license plate games • mash-up games • music • road trip activities • road trips • song games • spelling games • word games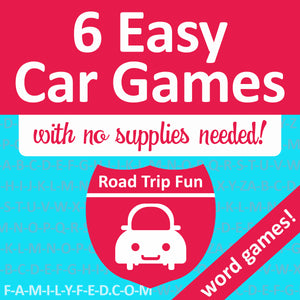 Whether you're looking for car games with NO SUPPLIES NEEDED while driving around town or easy road-trip games to help reduce screen time on road trips, these six fun word games for car trips can make any drive better!
---
• arts and crafts • bouncy balls • car games • cars • Disney • Disney movie night • easy games • family history • family history in 15 minutes • family movie night • Hot Wheels • marbles • Mismatched Socks • movie parties • Onward • Ping-Pong balls • toilet paper rolls • wands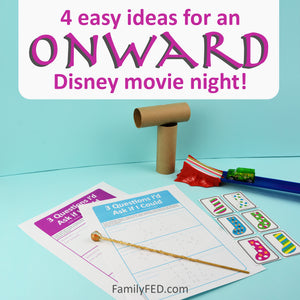 Turn a Disney movie night on Disney+ into quality family time with these four easy and fun activities for an Onward party! Try crashing into toilet-paper-roll "boulders" with a Hot Wheels van/car, playing the "Mismatched Socks" brain-booster family game twist on Memory, recording what three questions you'd ask anyone living or dead if you could (with free printable), and creating a wizard's staff/wand from skewer sticks and hot glue!