• card games • games with a twist • twists on classic games • Uno • Valentine's Day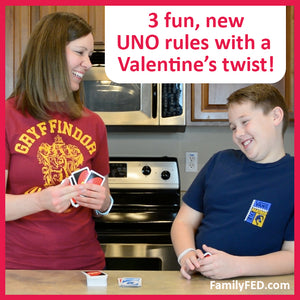 Bring a Valentine's Day twist for new rules to play Uno with these three ideas. It's a great simple solution for a Valentine's Day party requiring no prep!
---
• card games • family conversations • free downloads • goals • growth • printables • trivia games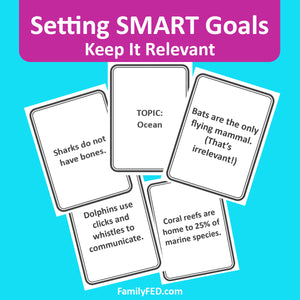 If you're wondering how to talk with your children about setting goals, then making goals relevant is an important aspect to discuss. 
Today's activity centers on family conversations about specific topics.  It's a game I created called, "That's Irrelevant!"
---
• card games • goals • growth • party games • word games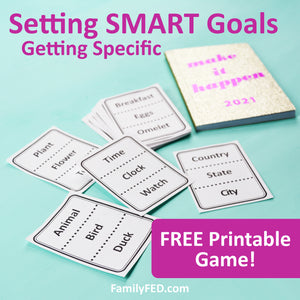 Learn how to create specific SMART goals with your family in a fun game for kids and teens!
---
• camping games • card games • easy games • family game night • game night • game reviews • hunting games • nature • rolling games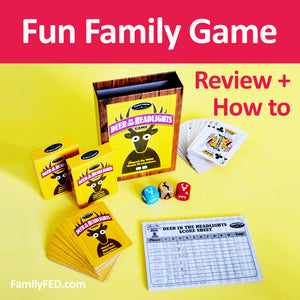 If you're looking for a fun card game for your next family game night or party, try "Deer in the Headlights"! This game is a great game for campers, hunters, and everyone! It's easy for all ages but still allows a little strategy in the game. We show you how to play the Deer in the Headlights card game!
---
• card games • favorite games • game reviews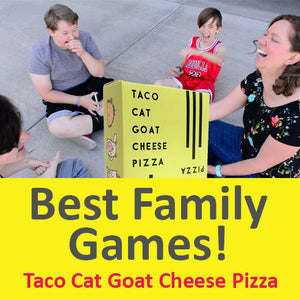 We love to bring you DIY games and our own printable board games, yet it's fun to spotlight our faves you can buy in stores from time to time as well! And we love it when a card game is super simple yet results in so much laughter! That's exactly what we found in playing Taco Cat Goat Cheese Pizza—one of the best family card games! Check out our video to see how to play, along with our play-through game that's full of laughs! Buy the game here: https://amzn.to/2L370u7   -- Emoji Emotions downloadable game! When you see a dog on...