• 5-minute games • chopsticks • Christmas • Christmas games • cookie cutters • cookies • holiday traditions • holidays and parties • Minute to Win It games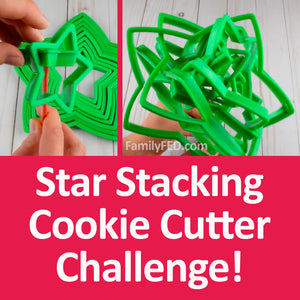 For a Minute to Win It easy Christmas party game idea, find stacking cookie cutters and . . .
---
• balancing games • chopsticks • craft sticks • dice • dice games • family game night • family games • Game Pantry play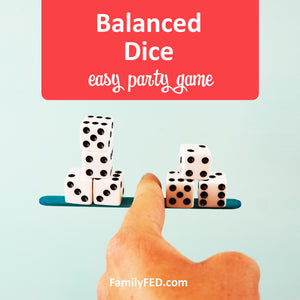 In this Balanced Dice party game with Dollar Tree supplies (craft sticks and white dice) or
chopsticks
and
colored dice
from our "game pantry," hand everyone a craft stick or set of chopsticks to place between two fingers. Every 5 or 10 seconds, add another die to the sticks; the last person to have their dice balanced wins!
---
• boredom busters • chopsticks • focus • free downloads • Game Pantry play • growth • outdoor activities • party games • screen-free play • target • toilet paper rolls
If you have chopsticks and empty toilet paper rolls, then you're on your way to 60 minutes of family fun with just 1–2 minutes of setup for these fling flyers combined with a fun target practice! Enjoy TP fling flyers indoor or outdoors for lots of family fun! Games like this are accessible—and fun!—for all ages, from toddler to adults. 
---
• chopsticks • motor skills games • Ping-Pong balls • talk with children about • talk with teens about • team games • teamwork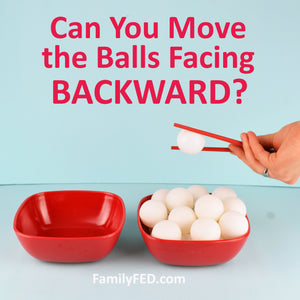 This team game will have you laughing while helping refine your communication skills (and your motor skills, too)! Whether you're building teamwork skills at work or looking for ways to talk with your kids about teamwork, you'll love this game! Team up in pairs and have player 1 face away from a bowl filled with Ping-Pong balls. Player 1 uses chopsticks to move the balls from one bowl to another while player 2 tries to guide him by telling him how to move his hands!