• Christian values • holiday traditions • holidays and parties • Valentine's Day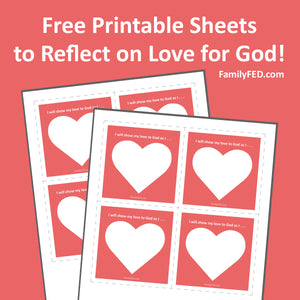 I love that Valentine's Day falls on a Sunday this year. The pairing made me think of how I am showing my love to God, whose mercy and love bless my life each day. I wanted to reflect on how I can show my love to Him through my daily actions. I thought it might be a nice family activity as well, so I created some free printables to help everyone record one (or more!) things to do to show their love to God.
---
• Christian values • color • family conversations • family relationships • kindness • quality family time • rainbow games • rainbow party • service ideas • spread joy • strengthening family • talk with children about • talk with teens about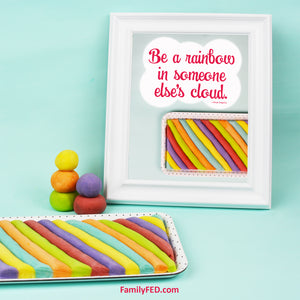 We can learn (and teach our families) some important lessons by making homemade playdough. It provides for quality family time AND quality family discussions!