• creative writing • creativity • easy family activity idea • poetry • writing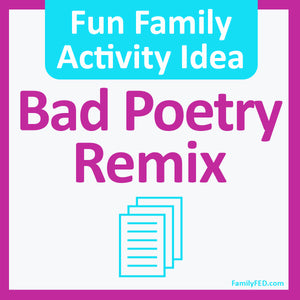 Tomorrow is National Bad Poetry Day, and this creativity exercise will get everyone's imagination going! Here's how to play.
---
• books • creative writing • creativity • story time fun • storytelling games • word games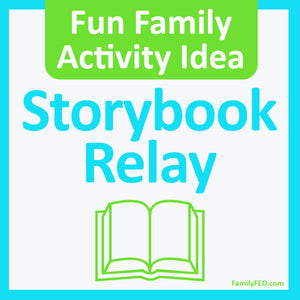 For this storytelling activity, have everyone head to the bookshelf and pick out some favorite books. Find some funny or interesting sentences in the books and write them on slips of paper. Put the paper slips into a bowl. You'll be using them to create a story made up from all the sentences!