• arts and crafts • Dad • dish soap • Father's Day • food coloring • glue • window clings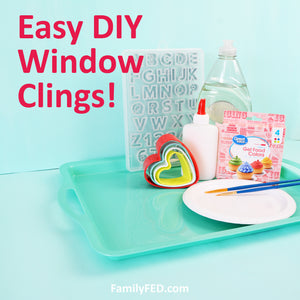 Making DIY window clings is so easy! And there's nothing like a personal touch for a handmade gift to show someone how much you love them. The same is true for Father's Day! Make some DIY window clings that Dad can put on the kitchen window, office window, or rear window of his car to always remember how much you love him.
---
• arts and crafts • dish soap • food coloring • fun with food • milk • science • STEAM • STEM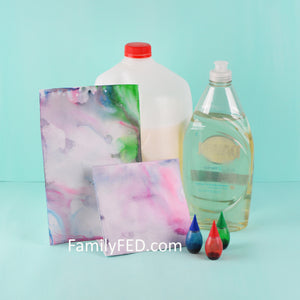 You may have enjoyed the science experiment that mixes milk, food coloring, and dish soap, but have you ever turned it into
art? 
The whole family will love this creativity activity! Plus, this experiment helps you discover what friendships might be waiting for you!