• color games • cubes • downloadable game • downloadable games • downloads • easy games • optimism • positivity • stacking games • tower games • trials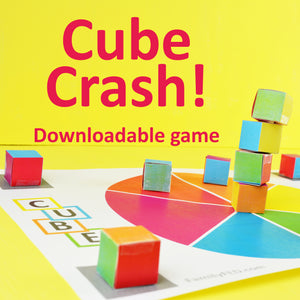 Pick a color choice, stack the cubes, and watch them topple—hoping they land with the color that will get you extra points! Why you'll love this: 1. It builds great anticipation every time the color cube stack starts to grow 2. It includes strategy for teens and adults in how you stack the cubes to have them land in the right space or with the right color on top—and to fall at the right time! 3. It can be played with young children to help them practice color matching skills. 4. It can be played with only two people or with a large group.
---
• Coronavirus • downloads • food • free downloads • fun with food • service ideas • simple service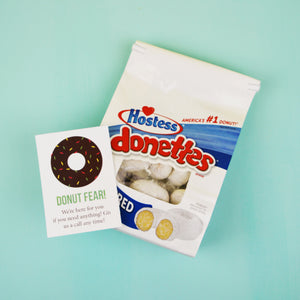 Today a friend texted several of us in the neighborhood: "I am just pulling into Costco; does anyone need anything?" How amazingly kind is that! It's the type of beauty that can come from people drawing together during a difficult situation like the Coronavirus. Want to help spread that same cheer to others, which can also bring happiness and peace to your family? Download and print some of these handouts to accompany a sweet treat for a neighbor. Download all of the handouts here. -- Paper Airplane Runway Drop off several sheets of printer paper that can be used to...
---
• downloadable game • downloadable games • downloads • easy games • free downloads • fruit • nature • plants • trees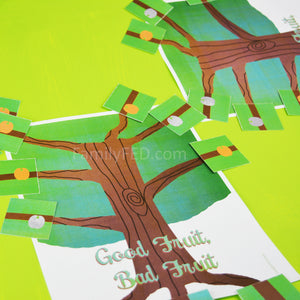 In this cooperative game, make sure you keep the trees pruned well so the garden is filled with good fruit. Purpose: What better way to talk about bringing good to the world than with a cooperative game that shows how we can work together to accomplish great things?! It's also important to teach optimism and remind everyone that no matter what bad stories we may hear on the news, there is always so much more good news happening each day!
---
• downloadable games • downloads • emoji • Emoji Emotions • emotional skills • Emotions • family conversations • family councils • feelings • mental health • skill building • social skills • talk with teens about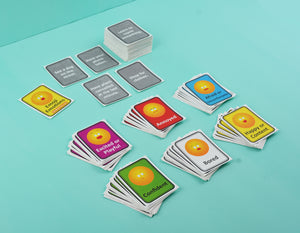 EMOJI EMOTIONS game! Try this fun and easy way to help your kids learn how to talk about their emotions. If you like Apples to Apples, you'll LOVE this game!
---
• downloads • family activity binder • free downloads • Getting started • life hacks • simple solutions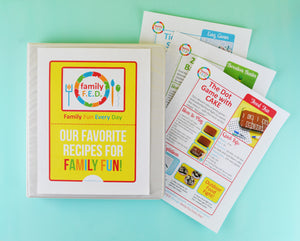 Making a go-to family activity binder full of ideas is a simple trick that has huge results in creating quality family time.