• 5-minute games • ball games • boredom busters • bouncy balls • car games • cotton balls • dice • dice games • DIY Dollar Tree • DIY game • dollar store • Dollar Tree • Dollar Tree DIY • Dollar Tree hack • dry-erase • easy games • family game night • family night • family reunion games • family reunion ideas • game hacks • party games • road trip • road trip activities • road trip games • road trips • sticky notes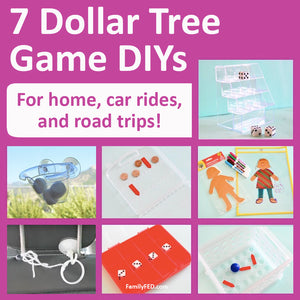 Family game night, road trip ideas, and party games don't have to break the bank—we're bringing you seven easy and fun games you can play with Dollar Tree supplies for around two dollars each. From Plinko ideas to dice games to dry-erase paper dolls, and more, these easy games are great for not only kids but also several games are great for teens—easy to be leveled up or simplified for all ages, including adults!
---
• choices • dominoes • easy games • family night • simple joys • talk with children about • talk with teens about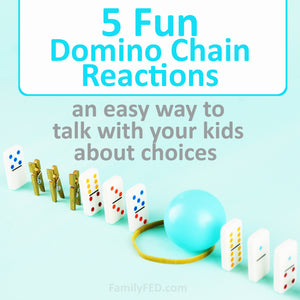 Creating domino reactions is a favorite—but often forgotten­—activity. Bring this simple pleasure back into your home! again! It's also a great way to talk with your children about how their choices affect others.
---
• apple • apples • arts and crafts • comparison • crayons • Disney • Disney movie night • divine worth • downloadable game • family games • family movie night • family night • jewels • movie parties • seven dwarfs • silicone molds • Snow White • values • worth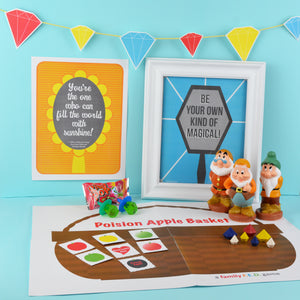 Turn a 
Snow White 
movie night into quality family time with these five easy ideas to spark laughter and conversation before after the movie. Or use them with your Disney princess party!