• family history • family history in 15 minutes • family stories • free activities • free downloads • history • story time fun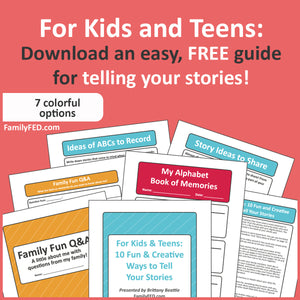 With our "For Kids and Teens: 10 Fun and Creative Ways to Tell Your Stories," you'll find ideas to make it fun to record your history! You can download our PDF in 7 color options or in a black-and-white version.
---
• arts and crafts • free activities • nature • outdoor • outdoor activities • rocks • screen free • screen-free play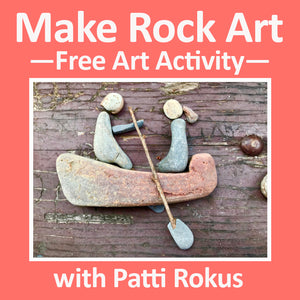 You can use rocks for a free art activity for children! Go on a treasure hunt to collect rocks, then see how you can use them to create pictures or spell messages! 
Rock art has limitless possibilities, and the art supplies are free! Here are just three of the many different ways to play with rocks to create rock art.