• Book games • Flies up • games with a twist • Harry Potter • Hula-Hoops • outdoor activities • outdoor games • twists on classic games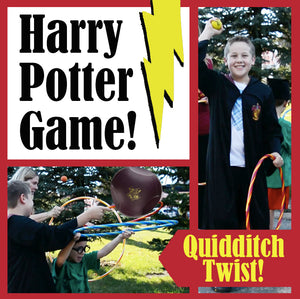 This fun and easy Harry Potter party game shows how to play Quidditch in a "flies up" style. 
---
• dollar store • football • golf • Hula-Hoops • obstacle course • outdoor • outdoor games • paper airplane • screen free • screen-free play • social distancing • tag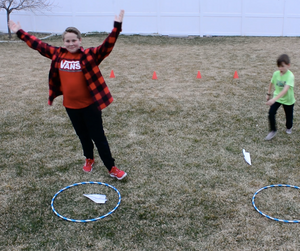 Want to bring something new to your outdoor play? These six ideas will help you have fun while getting outdoors! And many of them use simple Hula-Hoops, which you can pick up at the dollar store.