• Dollar Tree • Dollar Tree DIY • flag • Fourth of July • Fourth of July games • Grill tray • holidays and parties • marbles • paint • rolling games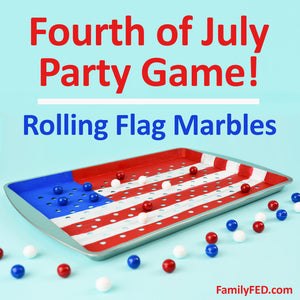 Create a festive Fourth of July party game for kids, teens, or families using a grill tray from the Dollar Tree and red, white, and blue marbles. Keep it simple for kids with just 1–3 marbles in the tray, or make it extra advanced for older players using all 30 marbles! Here's how to play!
---
• arts and crafts • bouncy balls • car games • cars • Disney • Disney movie night • easy games • family history • family history in 15 minutes • family movie night • Hot Wheels • marbles • Mismatched Socks • movie parties • Onward • Ping-Pong balls • toilet paper rolls • wands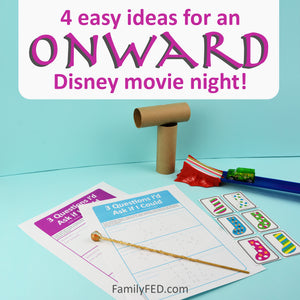 Turn a Disney movie night on Disney+ into quality family time with these four easy and fun activities for an Onward party! Try crashing into toilet-paper-roll "boulders" with a Hot Wheels van/car, playing the "Mismatched Socks" brain-booster family game twist on Memory, recording what three questions you'd ask anyone living or dead if you could (with free printable), and creating a wizard's staff/wand from skewer sticks and hot glue!