• ball games • obstacle course • optimism • outdoor • outdoor activities • outdoor games • playground balls • sports cones • summer parties • summer play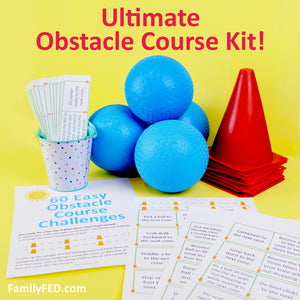 Create the ultimate summer obstacle course with ease! All you 
need are 4 rubber balls, 8 sports cones, and our list of 60 obstacle course challenges!
---
• color games • cubes • downloadable game • downloadable games • downloads • easy games • optimism • positivity • stacking games • tower games • trials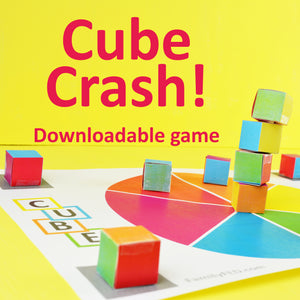 Pick a color choice, stack the cubes, and watch them topple—hoping they land with the color that will get you extra points! Why you'll love this: 1. It builds great anticipation every time the color cube stack starts to grow 2. It includes strategy for teens and adults in how you stack the cubes to have them land in the right space or with the right color on top—and to fall at the right time! 3. It can be played with young children to help them practice color matching skills. 4. It can be played with only two people or with a large group.