• Disney • nature • outdoor activities • outdoor games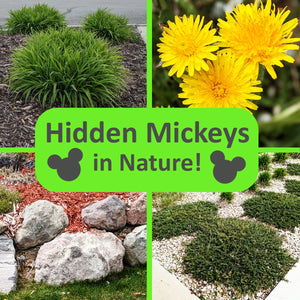 Hidden Mickeys aren't just in Disneyland or Walt Disney World! You can find them all around in nature! This guide to hidden Mickeys in
your neighborhood
 can help you find them! This idea came when I first spotted a hidden Mickey in the road pavement while walking. Since then, I've started seeing them everywhere in nature! Here are my six best tips for finding them. 
---
• Coronavirus • Disney • easy games • outdoor games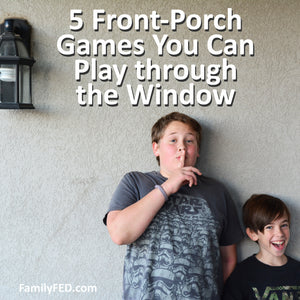 Looking for ideas to stay safe during quarantine yet still enjoy quality time with family and friends? These five front-porch games can be done safely with one family inside and the other family outside the window. All you need to do is talk over the speakerphone!
---
• bingo • downloadable game • downloadable games • downloads • nature • outdoor • outdoor activities • outdoor games • screen free • screen-free play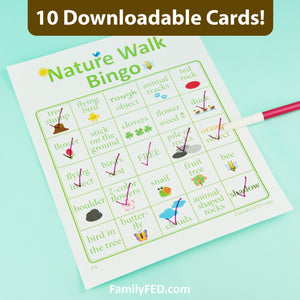 These 10 colorful and downloadable Nature Walk Bingo cards will turn a routine walk into a fun adventure with our downloadable Nature Walk Bingo game! 
Whether we're hurriedly moving to our next destination or scrolling on our phones while talking with someone in the room, it's easy to be present somewhere without truly experiencing the moment or the location. This Nature Walk Bingo game provides a fun reason to pause and truly appreciate the stunning world around us. And it's a great reason to get outside! It helps you connect with nature and with the people you're with! It's also a great game to involve children across a wide range of ages.
---
• clouds • cotton balls • easy games • outdoor activities • outdoor games • simple joys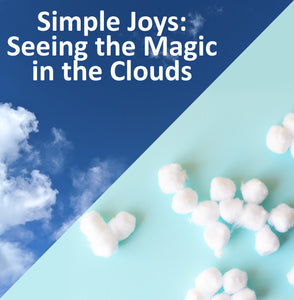 When was the last time you took time to look at the clouds? I love the chance it provides to sit back, simply be together, talk, and maybe even find some fun shapes or animals in the clouds as they pass by! Take time today to watch the clouds in the sky. And if it's too cold to be outdoors or if you don't have any clouds in the sky, try this idea: toss cotton balls onto the table and see what shapes you can find in them! Take turns tossing the cotton balls to come up with different looks each time! Can you spot the animal and heart in this mix?
---
• dollar store • football • golf • Hula-Hoops • obstacle course • outdoor • outdoor games • paper airplane • screen free • screen-free play • social distancing • tag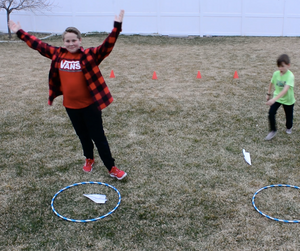 Want to bring something new to your outdoor play? These six ideas will help you have fun while getting outdoors! And many of them use simple Hula-Hoops, which you can pick up at the dollar store.