• arts and crafts • color schemes • creativity • Intellectual Skills • paint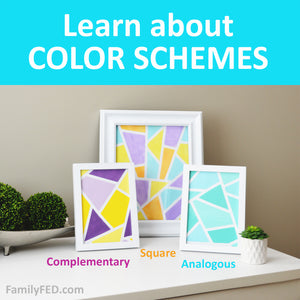 Intellectual-development activity:
Help your family explore color schemes and learn about complementary, split-complementary, analogous, monochromatic, tetrad, triad, and square color schemes! Then invite them to make a simple art project inspired by the popular stained-glass sidewalk chalk displays that were so popular earlier this year.
---
• Dollar Tree • Dollar Tree DIY • flag • Fourth of July • Fourth of July games • Grill tray • holidays and parties • marbles • paint • rolling games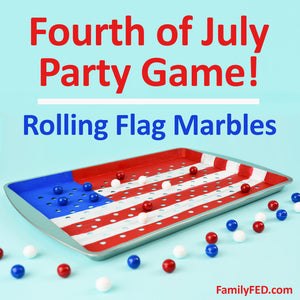 Create a festive Fourth of July party game for kids, teens, or families using a grill tray from the Dollar Tree and red, white, and blue marbles. Keep it simple for kids with just 1–3 marbles in the tray, or make it extra advanced for older players using all 30 marbles! Here's how to play!
---
• arts and crafts • Dad • Father's Day • paint • screen-free play • Tools • unexpected art
Add an unexpected twist to your next art adventure or paint night with friends—paint with TOOLS! Creative play builds imagination when you let yourself explore the unexpected! We've got tips for creating fun shapes for an artistic flair.
---
• arts and crafts • balance • cairns • focus • nature • paint • priorities • rocks • talk with children about • talk with teens about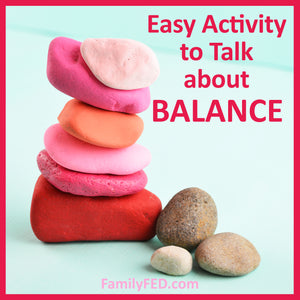 This activity helps your family focus on slowing down and finding the right balance in their lives. The activity is simple: gather some rocks from your yard and use them to create a cairn (often used as a landmark in hiking to help you and others know you're on the right path). For added meaning, paint the rocks in a way that symbolically represents the landmark changes happening in your life right now.