• arts and crafts • balance • cairns • focus • nature • paint • priorities • rocks • talk with children about • talk with teens about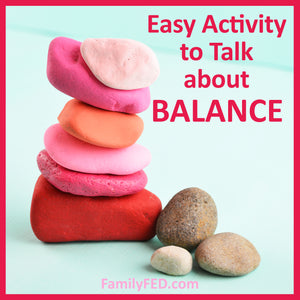 This activity helps your family focus on slowing down and finding the right balance in their lives. The activity is simple: gather some rocks from your yard and use them to create a cairn (often used as a landmark in hiking to help you and others know you're on the right path). For added meaning, paint the rocks in a way that symbolically represents the landmark changes happening in your life right now.
---
• 5-minute games • balance • boredom busters • creativity • Game Pantry play • level-up challenges • paper towel rolls • Ping-Pong balls • priorities • resilience • screen-free play • toilet paper rolls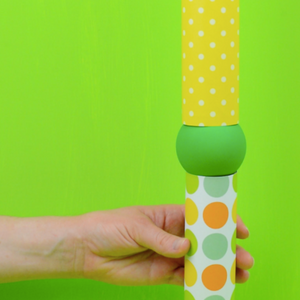 This 2-Stick Ball Run challenge is all about finding the right mix between balance and speed. It also encourages creativity to invent level-up challenges that keep your family entertained for screen-free time. You'll even have opportunities to talk to your children about resilience, priorities, and balance.