• boys camp ideas • camping games • Fourth of July • girls' camp • recipes • s'mores • summer activities • Young Women camp
S'mores are a summer staple, so for National S'mores Day I thought it would be fun to add a slight twist to this favorite treat—making a s'mores-inspired ice cream treat in a bag. And with only four ingredients, it's a breeze to make
---
• campfire games • camping games • family campout ideas • food • Fourth of July • fun with food • girls camp ideas • marshmallows • recipes • s'mores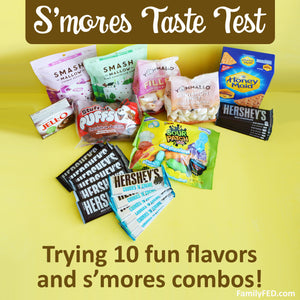 S'mores nights are a favorite for my family. Grandma always finds the best marshmallow flavors (thanks, Mom!), so we decided to do an official s'mores taste test to see which marshmallow flavors are best and even try some fun combinations, including putting them on cookies and crackers. We even had some extra chocolate pudding from dinner, so we decided to see if it would work on s'mores! Find out what worked and what fell a little short.
---
• food • fun with food • ice cream • recipes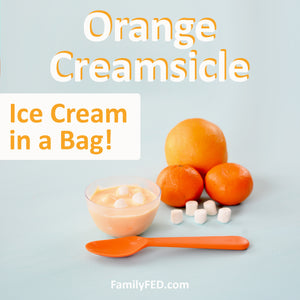 Did you know you can easily make homemade ice cream in a gallon-size bag? It's so easy! And our orange-creamsicle recipe for ice cream in a bag is delicious on a hot summer day!