• camping games • card games • easy games • family game night • game night • game reviews • hunting games • nature • rolling games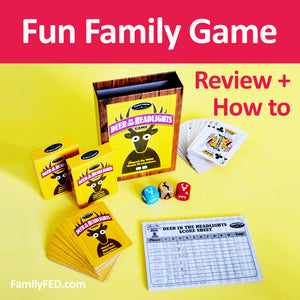 If you're looking for a fun card game for your next family game night or party, try "Deer in the Headlights"! This game is a great game for campers, hunters, and everyone! It's easy for all ages but still allows a little strategy in the game. We show you how to play the Deer in the Headlights card game!
---
• Dollar Tree • Dollar Tree DIY • flag • Fourth of July • Fourth of July games • Grill tray • holidays and parties • marbles • paint • rolling games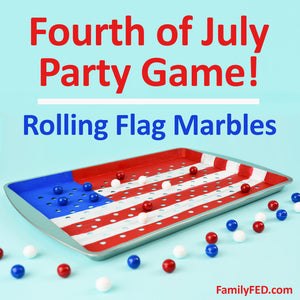 Create a festive Fourth of July party game for kids, teens, or families using a grill tray from the Dollar Tree and red, white, and blue marbles. Keep it simple for kids with just 1–3 marbles in the tray, or make it extra advanced for older players using all 30 marbles! Here's how to play!