• easy games • family games • simple joys • summer games • summer play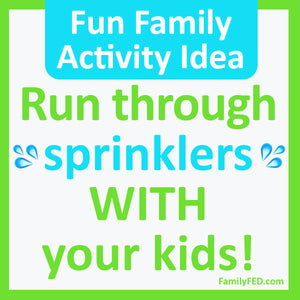 Forget the fact that you just showered, put on your favorite shirt, or finished your hair or makeup. Rather than simply sending the kids out to play in the sprinklers, head outside and run through the sprinklers with them! It's worth the extra shower or redoing your hair to create those special memories with them sometimes!
---
• choices • dominoes • easy games • family night • simple joys • talk with children about • talk with teens about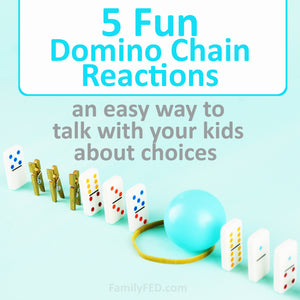 Creating domino reactions is a favorite—but often forgotten­—activity. Bring this simple pleasure back into your home! again! It's also a great way to talk with your children about how their choices affect others.
---
• clouds • cotton balls • easy games • outdoor activities • outdoor games • simple joys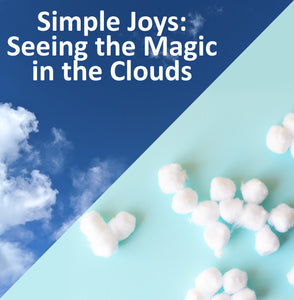 When was the last time you took time to look at the clouds? I love the chance it provides to sit back, simply be together, talk, and maybe even find some fun shapes or animals in the clouds as they pass by! Take time today to watch the clouds in the sky. And if it's too cold to be outdoors or if you don't have any clouds in the sky, try this idea: toss cotton balls onto the table and see what shapes you can find in them! Take turns tossing the cotton balls to come up with different looks each time! Can you spot the animal and heart in this mix?