• arts and crafts • dish soap • food coloring • fun with food • milk • science • STEAM • STEM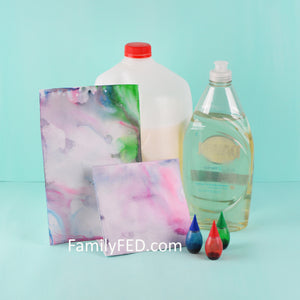 You may have enjoyed the science experiment that mixes milk, food coloring, and dish soap, but have you ever turned it into
art? 
The whole family will love this creativity activity! Plus, this experiment helps you discover what friendships might be waiting for you!
---
• brain exercise • build • creativity • educational games • educational play • engineering • fun with food • hot chocolate • marshmallows • Melting Marshmallows challenge • STEAM • STEM • toothpicks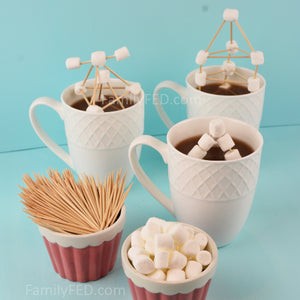 This easy STEM project introduces your children to engineering in a fun way! Build a marshmallow structure and see whose idea can stay afloat longest before having the last marshmallow touch the hot chocolate! It's a great way to melt away the homework blues in a way that combines a classic treat with educational fun!