• Dad • family relationships • Father's Day • gratitude • thank-you notes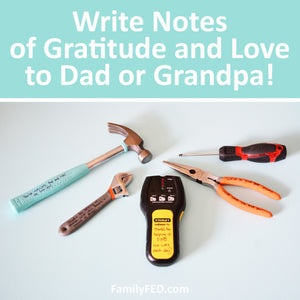 When something in the home needs fixing, Dad or Grandpa is on the way with his tools to help make the repairs. You thank him verbally for all he does, and this activity adds another fun way to let Dad know how much you appreciate him. And it's so simple! Just find a permanent marker and write notes of love and thanks on his go-to tools. Every time he pulls out his hammer or screwdriver, he will know how very much you love him. And it may just make it a little more enjoyable for him to make the needed repairs.
---
• Coronavirus • growth • plants • praise • recognition • seeds • shout-outs • thank-you notes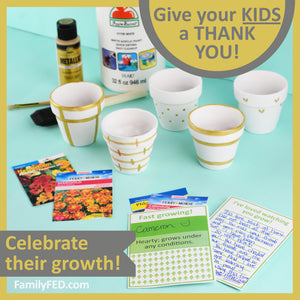 Kids have been experiencing lots of ups and downs, too, and a special note of appreciation and recognition may be just what they need this week! Try this idea to make it extra meaningful! Use a growth-theme to acknowledge all the growth you've seen in them, and give them seeds or plants that they can watch grow as a reminder of the growth they've experienced during these unique times.