• card games • games with a twist • twists on classic games • Uno • Valentine's Day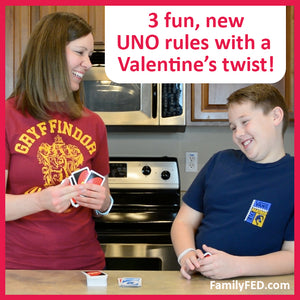 Bring a Valentine's Day twist for new rules to play Uno with these three ideas. It's a great simple solution for a Valentine's Day party requiring no prep!
---
• boredom busters • card games • color games • easy games • Game Pantry play • party games • quick games • Rook • The Ultimate Letter Card Game Deck • Uno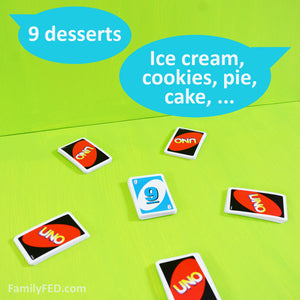 Create an easy family game or party game using Uno or Rook cards or the Ultimate Letter Card Game Deck! Simply choose a color from the deck, and as soon as the color is flipped over, the person who flipped it over calls out a topic and the other players race to shout items in that topic to win the cards!