• creative writing • creativity • easy family activity idea • poetry • writing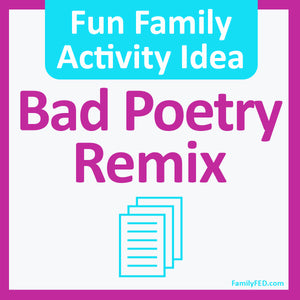 Tomorrow is National Bad Poetry Day, and this creativity exercise will get everyone's imagination going! Here's how to play.
---
• communication • skill building • social skills • writing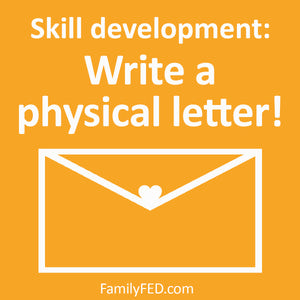 Next up in our ongoing series of developing skills is an important but often overlooked skill: writing a letter. In our world of quick text messages, video chats, and social media posts, take time to have your family members write a full letter to someone. They might even want to find a family member or friend—far or near—to be pen pals with to continually practice the art of writing an actual letter. These seven ideas can help them know what to write.