• car games • educational games • educational play • family history • family stories • license plate games • mash-up games • music • road trip activities • road trips • song games • spelling games • word games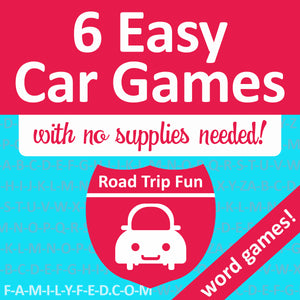 Whether you're looking for car games with NO SUPPLIES NEEDED while driving around town or easy road-trip games to help reduce screen time on road trips, these six fun word games for car trips can make any drive better!
---
• downloadable game • downloadable games • downloads • license plate games • printables • road trip activities • road trips • screen-free play • summer games • summer play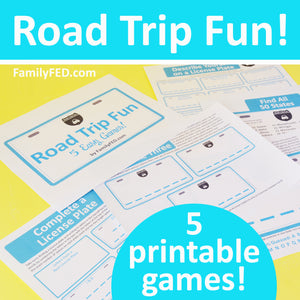 With more road trips happening than ever before, it's important to have activities to entertain everyone on the road—and to help create tech-free time for teenagers. With all the other prep you're doing to get ready for the road trip, keep the entertainment prep easy by printing our set of five fun printable road trip games geared for ages 9 and older! And to keep the road trip vibe strong, they're all themed around license plates! You'll love the fun they provide.