• Christian values • color • family conversations • family relationships • kindness • quality family time • rainbow games • rainbow party • service ideas • spread joy • strengthening family • talk with children about • talk with teens about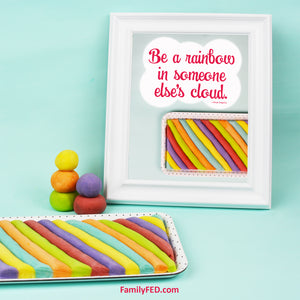 We can learn (and teach our families) some important lessons by making homemade playdough. It provides for quality family time AND quality family discussions!
---
• quality family time • schedule • top tips for family time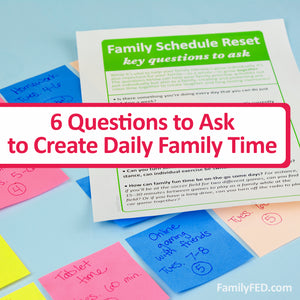 Our Family Schedule Reset descheduling method makes it easy for you to create a system to hold regular family time. Like removing all the clothes in your closet to decide what to keep, it's time to start dumping everything in your schedule onto the kitchen table so you can reclaim your family time! Here's how.