• downloads • family history • family history in 15 minutes • free downloads • interview questions • journaling • journaling prompts • Mother's Day • Mother's Day gifts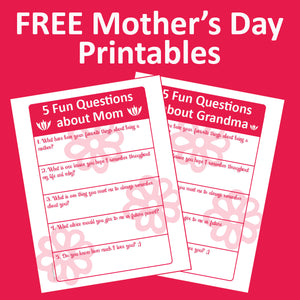 Have fun getting to know your mom or grandma even better with these five fun
interview prompts
 in a free printable
! It's a great activity for Mother's Day, plus it's a fun way to record your family history!
---
• fun with food • Mother's Day • Mother's Day gifts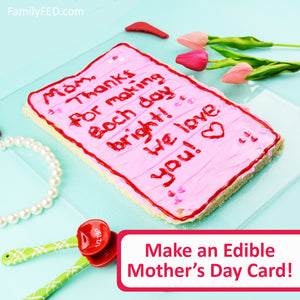 Handwritten letters are so precious, and this one lets your kids practice their baking and decorating skills while providing Mom or Grandma a special treat for Mother's Day with an edible Mother's Day card!
---
• holidays and parties • Mother's Day • Mother's Day gifts • music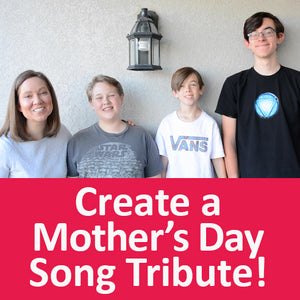 Whether you're near or far from Mom or Grandma, a special personalized song makes an incredible gift for Mother's Day! Plus, it's a great way to let your children explore their creativity in a musical art form! And it makes for a gift Grandma will never forget!