• 5-minute games • ball games • boredom busters • bouncy balls • car games • cotton balls • dice • dice games • DIY Dollar Tree • DIY game • dollar store • Dollar Tree • Dollar Tree DIY • Dollar Tree hack • dry-erase • easy games • family game night • family night • family reunion games • family reunion ideas • game hacks • party games • road trip • road trip activities • road trip games • road trips • sticky notes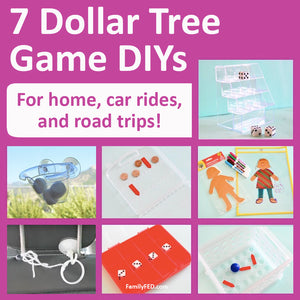 Family game night, road trip ideas, and party games don't have to break the bank—we're bringing you seven easy and fun games you can play with Dollar Tree supplies for around two dollars each. From Plinko ideas to dice games to dry-erase paper dolls, and more, these easy games are great for not only kids but also several games are great for teens—easy to be leveled up or simplified for all ages, including adults!
---
• clouds • cotton balls • easy games • outdoor activities • outdoor games • simple joys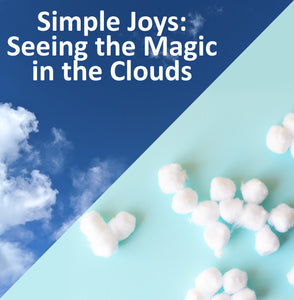 When was the last time you took time to look at the clouds? I love the chance it provides to sit back, simply be together, talk, and maybe even find some fun shapes or animals in the clouds as they pass by! Take time today to watch the clouds in the sky. And if it's too cold to be outdoors or if you don't have any clouds in the sky, try this idea: toss cotton balls onto the table and see what shapes you can find in them! Take turns tossing the cotton balls to come up with different looks each time! Can you spot the animal and heart in this mix?