• card games • goals • growth • party games • word games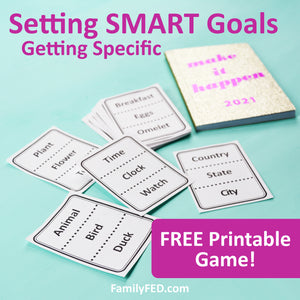 Learn how to create specific SMART goals with your family in a fun game for kids and teens!
---
• Christmas • Christmas games • educational games • educational play • holidays and parties • word games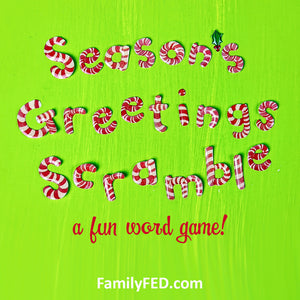 If you have magnet or foam letters (or even a notecard to make your own letter cards!), then you're ready for our Season's Greeting Scramble game!
---
• downloadable game • downloadable games • downloads • easy games • educational games • educational play • family game night • Game Pantry play • homeschool ideas • memory • printables • screen-free play • spelling games • strategy games • The Ultimate Letter Card Game Deck • word games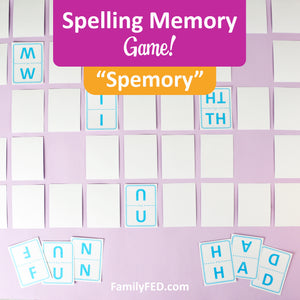 I love a good game that's not only fun but that also engages my brain as well; this game does that for all ages! For teens and adults, it's a fun word game that also allows strategy to come into play—and it's a great memory booster! For younger children, it's a creative take for daily spelling practice (read to the end for a variation that allows you to use weekly spelling words)!
---
• books • creative writing • creativity • story time fun • storytelling games • word games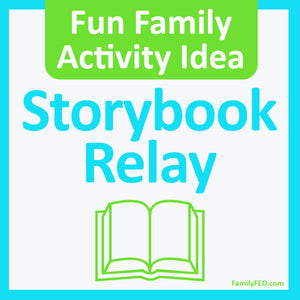 For this storytelling activity, have everyone head to the bookshelf and pick out some favorite books. Find some funny or interesting sentences in the books and write them on slips of paper. Put the paper slips into a bowl. You'll be using them to create a story made up from all the sentences!
---
• car games • educational games • educational play • family history • family stories • license plate games • mash-up games • music • road trip activities • road trips • song games • spelling games • word games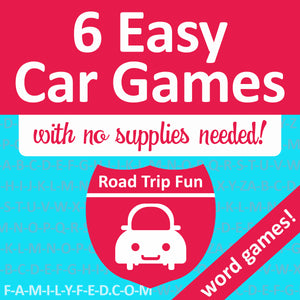 Whether you're looking for car games with NO SUPPLIES NEEDED while driving around town or easy road-trip games to help reduce screen time on road trips, these six fun word games for car trips can make any drive better!