• arts and crafts • cereal • food • Fruit Loops • fun with food • unexpected art • wall decor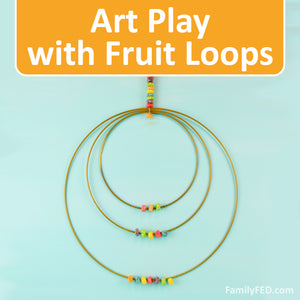 You know I love finding unexpected items for arts and crafts, and today's surprise palette creation is . . . Fruit Loops cereal! I love how the unexpected items inspire imagination and play.
---
• arts and crafts • Dad • Father's Day • paint • screen-free play • Tools • unexpected art
Add an unexpected twist to your next art adventure or paint night with friends—paint with TOOLS! Creative play builds imagination when you let yourself explore the unexpected! We've got tips for creating fun shapes for an artistic flair.
---
• arts and crafts • food • fun with food • Popsicles • summer parties • summer play • unexpected art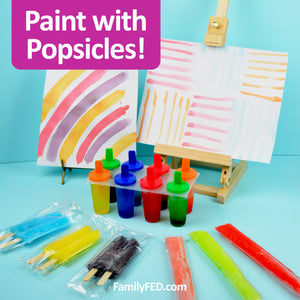 For an easy summer art project, look no farther than your freezer! Just grab a bag of Popsicles or freezer pops, some cardstock, and perhaps some cookie sheets or large platters for younger hands to reduce the mess. You'll also want plates—lots of small plates to house each color of Popsicle when you're not painting with them. Then it's time to paint with Popsicles—creating art projects to your hearts content!
---
• arts and crafts • candy • food • fun with food • M&Ms • unexpected art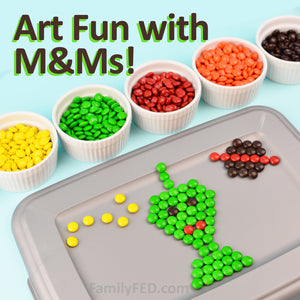 Make art night extra sweet with a fun, new art supply for your next canvas—M&Ms! Creating candy art with M&Ms is a great way to have your family engage with art, color, and creation with a new twist to get their creative juices going! Plus, it's a great way to talk about creative problem-solving and resourcefulness.