• Coronavirus • Disney • easy games • outdoor games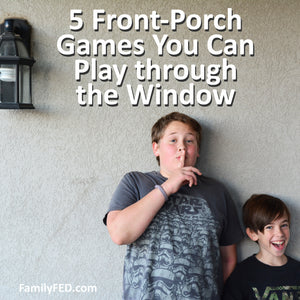 Looking for ideas to stay safe during quarantine yet still enjoy quality time with family and friends? These five front-porch games can be done safely with one family inside and the other family outside the window. All you need to do is talk over the speakerphone!
---
• Coronavirus • family history
During this self-quarantine, I've found myself turning again and again to read stories of my ancestors. It's brought an incredible fulfillment to my soul. Since we aren't able to connect as closely with others physically, reading my ancestors' stories has brought a different type of connection with people—with those who went before me and helped shape my life and my family's lives through the way they lived. I've found that social distancing is bringing ancestral closeness! Take time today to learn about an ancestor and see how it affects you.
---
• Coronavirus • growth • plants • praise • recognition • seeds • shout-outs • thank-you notes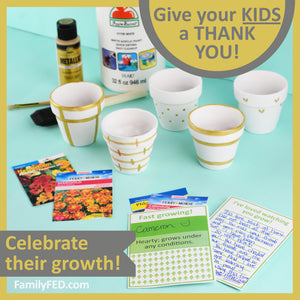 Kids have been experiencing lots of ups and downs, too, and a special note of appreciation and recognition may be just what they need this week! Try this idea to make it extra meaningful! Use a growth-theme to acknowledge all the growth you've seen in them, and give them seeds or plants that they can watch grow as a reminder of the growth they've experienced during these unique times.
---
• Coronavirus • haiku • journaling • journaling prompts • poetry • skill building
As adults, we can help the rising generation expand their horizons, try new experiences, gain skills, and discover talents they may not have otherwise known they would be interested in. For this week's growth skill, it seemed fitting to explore poetry on National Haiku Day!
Not only does this activity focus on poetry, which seems almost like a lost art these days compared to a few decades ago, but it's also a great way to get children and teens (and yourself!) talking about things that matter to them and how they feel.
---
• Coronavirus • service ideas • simple service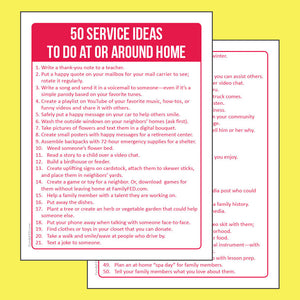 Looking for service ideas you can do at or around home during the Coronavirus quarantine? Try these 50 ideas!