• agency • dice • dice games • easy games • opportunity • party games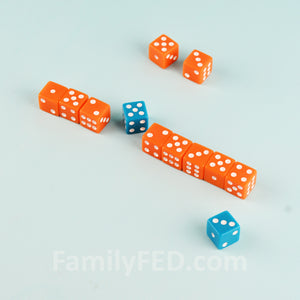 Line up your dice, slide one die through them, and see if you can sneak between the rest of the row! This game also provides a chance to talk about creating opportunities in your life!
---
• agency • choices • downloadable games • Greedy Leprechaun • holidays and parties • risk • risk vs. reward • St. Patrick's Day • talk with teens about
You found a pot of gold coins to share! But will the greedy leprechaun take it all first? This game not only helps you celebrate the holiday but also provides a great lesson on talking about risk versus reward—and the power of agency and choices—with your children.