• 12 Days of Christmas • charades • Christmas • Christmas games • cookies • drawing • drawing games • food • fun with food • holiday traditions • holidays and parties • singing games • song games • virtual parties • Zoom games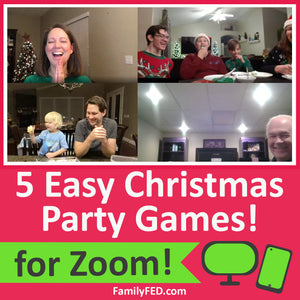 For the best easy
Zoom
Christmas
party games for a virtual Christmas party for family, friends, work or school, try these five ideas! (You can also use Google Meet for a great virtual Christmas party.) Some provide adaptations to carry on your favorite Christmas traditions from far distances while others enjoy some humor from common problems on Zoom.
---
• bingo • Christmas • Christmas games • holiday traditions • holidays and parties • sing-alongs • singing games • song games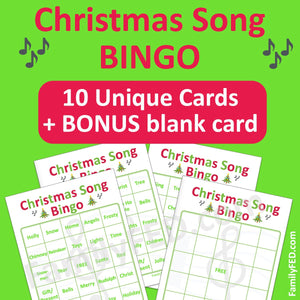 Christmas carols are often playing in the background at your family Christmas party, work party, or school party, but this game brings them front and center!
Pull up a Christmas station on your favorite music app, sing along, and listen for lyrics that match the items on your Bingo board!
---
• Christmas • Christmas games • Christmas sweater • holidays and parties • lights • music • singing games • toilet paper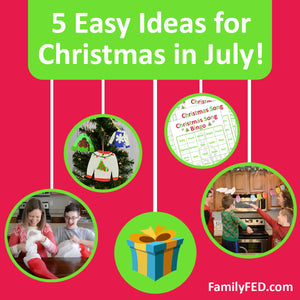 Christmas is my favorite holiday—it feels like instant joy, and I love the spirit of giving and love that surrounds it. So why not bring some extra joy to your home this week! Here are five fun ways to celebrate Christmas in July without needing to haul out your holiday decor!