• board games • Disney • game reviews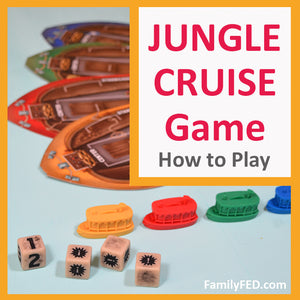 We show you how to play the Jungle Cruise game with all the rules! If you love Disneyland—and especially the Jungle Cruise—as much as I do, then this Jungle Cruise Adventure Game is the perfect way to enjoy Disneyland at home! 
---
• Christmas • Christmas gifts • Christmas sweater • Disney • food • fun with food • holiday traditions • holidays and parties • Mickey Mouse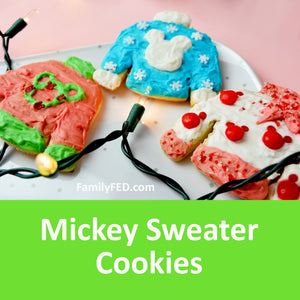 With Disneyland closed, we wanted to bring some Disney magic moments home this holiday season. And a Christmas sweater sugar cookie cutter brought the touch!
---
• board games • Disney • family game night • family games • favorite games • favorites • game night • game reviews • party games • strategy games
Whether you're a board game fan looking for the best board games or a Disney fan looking to celebrate all things Disney, you're sure to love the Disney Codenames board game. It's a fabulous party game and is great for family game night as well! Today, we're teaching you how to play Disney Codenames! See all the details for how to play.
---
• Disney • food • fun with food • physical skill
Today's family activity idea is a physical skill: learning to bake bread from scratch. Not only is this a great skill for children and youth to learn, but it's also a great skill refresher for many of us as adults as well! ;)
I thought I'd make it fun by experimenting with shapes when cooking the bread dough. I used a Mickey casserole dish for a Mickey-head bread and also a car-themed cake pan for fun shaped rolls.
---
• Disney • Disney movie night • food • fun with food • marshmallows • yardstick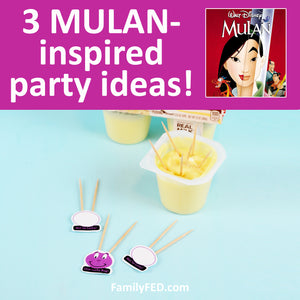 Turn a regular Disney movie night into an unforgettable family night with these three easy Mulan-inspired party games and snacks!