• arts and crafts • boredom busters • creativity • Disney • Disney movie night • friendship • making videos • service ideas • simple service • Sunday service • talk with children about • talk with teens about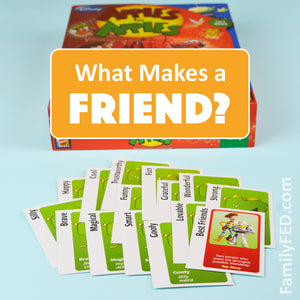 Back-to-school time can create worry about finding good friends at school. And this year may be especially tough without close friends nearby as the school year starts. It's a great time to talk with your children about #friendship—not just on how to find a good friend but also about how to BE a good friend. Make the discussion extra fun by creating mini video clips using Apples to Apples cards.
---
• arts and crafts • bouncy balls • car games • cars • Disney • Disney movie night • easy games • family history • family history in 15 minutes • family movie night • Hot Wheels • marbles • Mismatched Socks • movie parties • Onward • Ping-Pong balls • toilet paper rolls • wands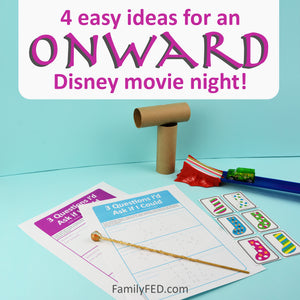 Turn a Disney movie night on Disney+ into quality family time with these four easy and fun activities for an Onward party! Try crashing into toilet-paper-roll "boulders" with a Hot Wheels van/car, playing the "Mismatched Socks" brain-booster family game twist on Memory, recording what three questions you'd ask anyone living or dead if you could (with free printable), and creating a wizard's staff/wand from skewer sticks and hot glue!
---
• Disney • food • food fight • fun with food • peer pressure • Star Wars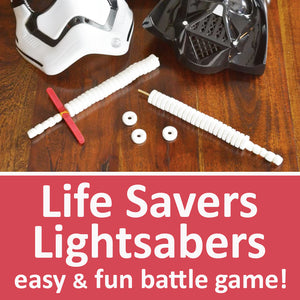 To celebrate Star Ways Day (May the 4th be with you!), I'm sharing one of my favorite games we've ever put together: Life Savers Lightsabers. To play, create Life Savers candy lightsabers. Then pair up and battle it out to see who can remove all of the other person's Life Savers from the lightsaber first! To quote my nephew, "This game is win or win not; there is no tie."
---
• Disney • nature • outdoor activities • outdoor games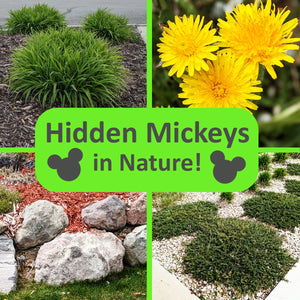 Hidden Mickeys aren't just in Disneyland or Walt Disney World! You can find them all around in nature! This guide to hidden Mickeys in
your neighborhood
 can help you find them! This idea came when I first spotted a hidden Mickey in the road pavement while walking. Since then, I've started seeing them everywhere in nature! Here are my six best tips for finding them. 
---
• Coronavirus • Disney • easy games • outdoor games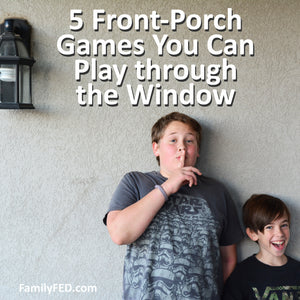 Looking for ideas to stay safe during quarantine yet still enjoy quality time with family and friends? These five front-porch games can be done safely with one family inside and the other family outside the window. All you need to do is talk over the speakerphone!