• 12 Days of Christmas • charades • Christmas • Christmas games • cookies • drawing • drawing games • food • fun with food • holiday traditions • holidays and parties • singing games • song games • virtual parties • Zoom games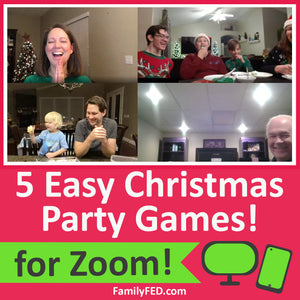 For the best easy
Zoom
Christmas
party games for a virtual Christmas party for family, friends, work or school, try these five ideas! (You can also use Google Meet for a great virtual Christmas party.) Some provide adaptations to carry on your favorite Christmas traditions from far distances while others enjoy some humor from common problems on Zoom.
---
• art games • arts and crafts • drawing games • easy games • free downloads • goals • graph paper • growth • party games • quick games • Strive to Be • talk with children about • talk with teens about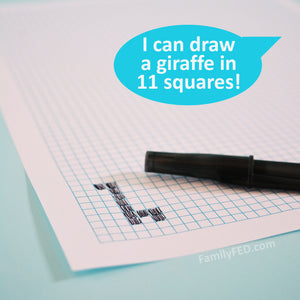 This name-that-tune style art game uses graph paper to see who can draw an object using the least amount of squares. It also provides a great parallel to setting and achieving goals, and it can help you talk about growth and goal-setting with your family!