• arts and crafts • dish soap • food coloring • fun with food • milk • science • STEAM • STEM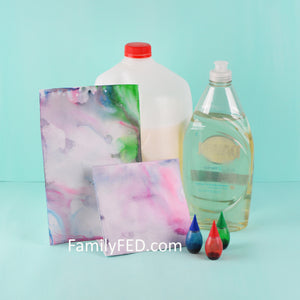 You may have enjoyed the science experiment that mixes milk, food coloring, and dish soap, but have you ever turned it into
art? 
The whole family will love this creativity activity! Plus, this experiment helps you discover what friendships might be waiting for you!
---
• apple • apples • arts and crafts • comparison • crayons • Disney • Disney movie night • divine worth • downloadable game • family games • family movie night • family night • jewels • movie parties • seven dwarfs • silicone molds • Snow White • values • worth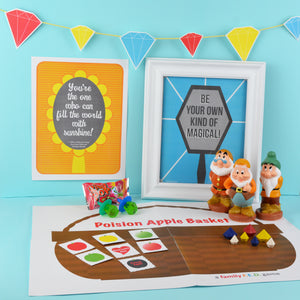 Turn a 
Snow White 
movie night into quality family time with these five easy ideas to spark laughter and conversation before after the movie. Or use them with your Disney princess party!