• boredom busters • cup games • Game Pantry play • plastic cups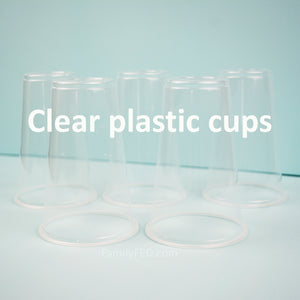 Create an easy indoor activity with only five plastic cups! Place one upside down on the table. Flip/toss the other cups one at a time to get them to stack on top of the main cup. Bonus: This game serves as a good conversation starter to talk with your kids about creating a solid foundation in their lives.
---
• 5-minute games • balance • boredom busters • creativity • Game Pantry play • level-up challenges • paper towel rolls • Ping-Pong balls • priorities • resilience • screen-free play • toilet paper rolls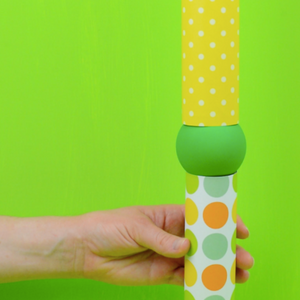 This 2-Stick Ball Run challenge is all about finding the right mix between balance and speed. It also encourages creativity to invent level-up challenges that keep your family entertained for screen-free time. You'll even have opportunities to talk to your children about resilience, priorities, and balance.