• arts and crafts • bouncy balls • car games • cars • Disney • Disney movie night • easy games • family history • family history in 15 minutes • family movie night • Hot Wheels • marbles • Mismatched Socks • movie parties • Onward • Ping-Pong balls • toilet paper rolls • wands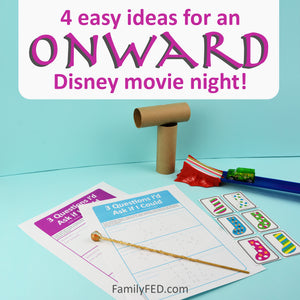 Turn a Disney movie night on Disney+ into quality family time with these four easy and fun activities for an Onward party! Try crashing into toilet-paper-roll "boulders" with a Hot Wheels van/car, playing the "Mismatched Socks" brain-booster family game twist on Memory, recording what three questions you'd ask anyone living or dead if you could (with free printable), and creating a wizard's staff/wand from skewer sticks and hot glue!
---
• downloads • family history • family history in 15 minutes • free downloads • interview questions • journaling • journaling prompts • Mother's Day • Mother's Day gifts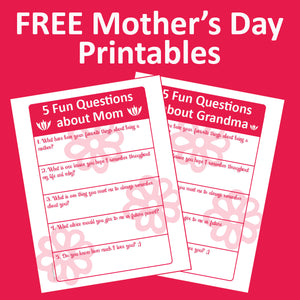 Have fun getting to know your mom or grandma even better with these five fun
interview prompts
 in a free printable
! It's a great activity for Mother's Day, plus it's a fun way to record your family history!
---
• Coronavirus • family history
During this self-quarantine, I've found myself turning again and again to read stories of my ancestors. It's brought an incredible fulfillment to my soul. Since we aren't able to connect as closely with others physically, reading my ancestors' stories has brought a different type of connection with people—with those who went before me and helped shape my life and my family's lives through the way they lived. I've found that social distancing is bringing ancestral closeness! Take time today to learn about an ancestor and see how it affects you.
---
• charades • Disney • Disney movie night • family history • family stories • flour • Frozen • Frozen 2 • ice cream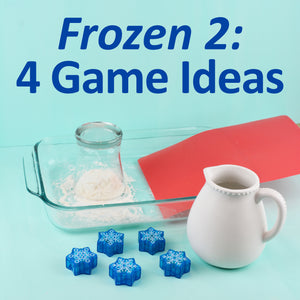 Turn a traditional Disney Plus movie night into a family Disney movie night PARTY that builds family connections and closeness with these four easy
Frozen 2
party game and food ideas! Anna and Else knew how to move forward during hard times to do the next right thing because of what they learned from their family's stories. Likewise, knowing and talking about your family's stories can help your family make it through hard times, too!
---
• earth day • family history • nature • photography • service ideas • simple service • Sunday service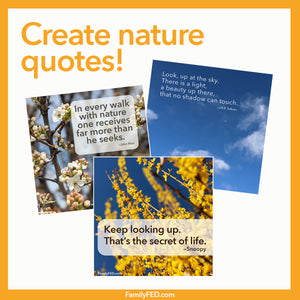 Feel like you could use more sunshine, some relaxation, and a little more reflection? Combine them all into this simple service idea. Take a walk, photograph nature, and use it to create a picture quote with a favorite saying.