• dice • dice games • easy games • screen free • screen-free play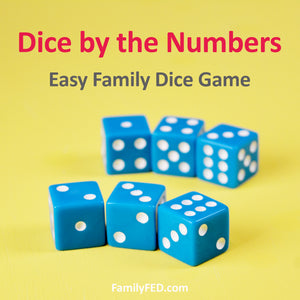 For this "By the Numbers" dice party game for all ages, take turns rolling six dice each. On the first round, if you roll one one in one roll, you move on to round two, where you try to get two twos in two rolls. Third round: roll three threes in three rolls or less, etc.
---
• arts and crafts • Dad • Father's Day • paint • screen-free play • Tools • unexpected art
Add an unexpected twist to your next art adventure or paint night with friends—paint with TOOLS! Creative play builds imagination when you let yourself explore the unexpected! We've got tips for creating fun shapes for an artistic flair.
---
• downloadable game • downloadable games • downloads • goals • outdoor • outdoor activities • outdoor games • screen free • screen-free play • summer play • talk with teens about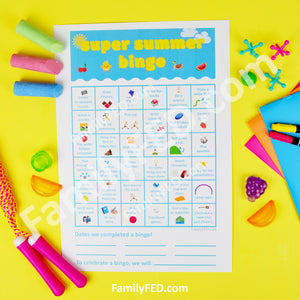 When you're ready to plan a summer of fun and adventure, this Super Summer Bingo chart provides over 35 ideas for summer play for kids, teens, and families! And the format will have your family wanting to continue enjoying family fun together each day. You can even see how many times you can earn a bingo throughout the summer! It also provides a great way to talk with your children and teens about short-term and long-term goals (see more below).
---
• boredom busters • bouncy balls • easy games • Game Pantry play • party games • plastic cups • screen free • screen-free play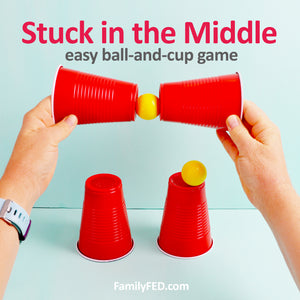 This easy game using just a bouncy ball and cups is a simple and quick solution for screen-free play for kids, teens, and families. Pay it alone, with a few family members, or as a party game in a large group! Find four fun ways to play.
---
• barbecue activities • BBQ • BBQ games • easy games • flipping games • food • food fight • Fourth of July • Fourth of July games • fun with food • hamburger • holidays and parties • screen free • screen-free play • spatula • summer parties • summer play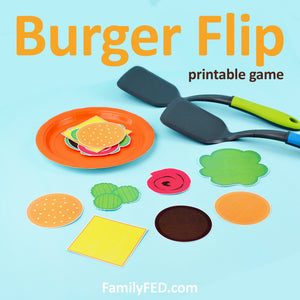 Burger Flip is the perfect easy family game for barbecues, summer parties, and holidays. Families, children, and teens will all enjoy this printable game that has you flipping your burger to perfection. Simply print out the PDF, cut out your burger pieces, and grab a spatula, then you're ready to play!