• goals • growth • Minute to Win It games • talk with children about • talk with teens about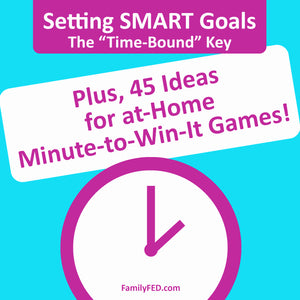 For me, nothing helps me achieve a goal faster than a deadline. Knowing when I need to accomplish something by helps me stay extra focused to make it happen. That's why the "T" for "time-based" in SMART goals is so important. To help teach this principle for accomplishing growth through goal setting, try giving your family a fun Minute-to-Win-It–style challenge, such as
---
• cards • goals • talk with children about • talk with teens about
See how building towers can help your family achieve their goals!
---
• Christian values • color • family conversations • family relationships • kindness • quality family time • rainbow games • rainbow party • service ideas • spread joy • strengthening family • talk with children about • talk with teens about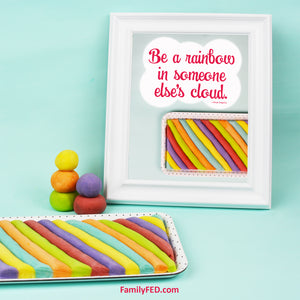 We can learn (and teach our families) some important lessons by making homemade playdough. It provides for quality family time AND quality family discussions!
---
• arts and crafts • boredom busters • creativity • Disney • Disney movie night • friendship • making videos • service ideas • simple service • Sunday service • talk with children about • talk with teens about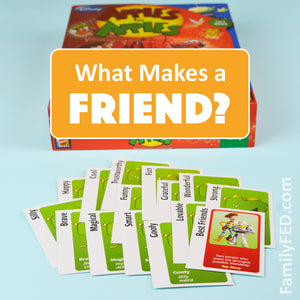 Back-to-school time can create worry about finding good friends at school. And this year may be especially tough without close friends nearby as the school year starts. It's a great time to talk with your children about #friendship—not just on how to find a good friend but also about how to BE a good friend. Make the discussion extra fun by creating mini video clips using Apples to Apples cards.
---
• downloadable game • downloadable games • downloads • goals • outdoor • outdoor activities • outdoor games • screen free • screen-free play • summer play • talk with teens about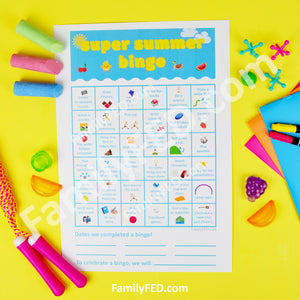 When you're ready to plan a summer of fun and adventure, this Super Summer Bingo chart provides over 35 ideas for summer play for kids, teens, and families! And the format will have your family wanting to continue enjoying family fun together each day. You can even see how many times you can earn a bingo throughout the summer! It also provides a great way to talk with your children and teens about short-term and long-term goals (see more below).